From Sydney to the Red Centre
Page last published: 09 Jan 2014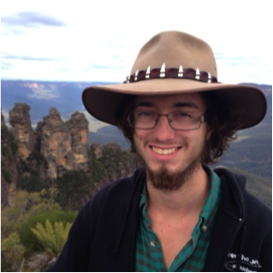 Macquarie University student Coen Tate, from the Warawara - Department of Indigenous Studies, and friend Michael Doyle, have embarked on a 5,500km 'Trek to the Red Centre', which is a walk starting from the Sydney Opera House to Uluru and back in order to fundraise for Oxfam's Close the Gap campaign, and raise awareness about the situation facing Indigenous Australia.

The situation of Indigenous health is appalling, with the life expectancy up to 17 years less than non-Indigenous Australians, infant mortality at three times as high, and a third of Australia's 600,000 strong Indigenous population not expected to reach 45 years of age.

Coen and Michael, both of Aboriginal heritage, are hoping that the walk raises both funds for Close the Gap, as well awareness in people's minds of the status of Aboriginal and Torres Strait Islander health, injustice, and other social issues.

The walk saw the the duo embark from the Sydney Opera House on Monday 16th December, and will lead them over the Blue Mountains, through Bathurst, Condoblin, Ivanhoe, Broken Hill (amongst other towns and communities), through the Flinders Ranges in South Australia, up the Oodnadatta Track to the Stuart Highway and on to Uluru… and back again.
We wish Coen and Michael a safe and inspiring journey!
(News story taken from the MQ Newsroom)
Interested about Indigenous studies? Learn more about Warawara's courses from their website.
Related Stories: